Two Business Trips To China Is Successfully Completed
July 25, 2019
Posted by:

adminsalubrity

Category:

Company activities
Hello everyone,
China is a fascinating country whose distinguished history of 5,000 years almost pales in comparison to the meteoric growth of the past two decades. It is a proud country full of rich traditions and multiple ethnic groups that is grappling with the reality of urbanization, capitalism, and globalization. Day after day, economic news about China hit the headlines of international press. It appears that no organization, company with international ambitions would afford not to be in China and we are the one definately.
If your company is considering expanding internationally, China holds plenty of amazing business opportunities. China is full of manufacturers that can help us to serve our clients better. We usually travel to China to looking for better business opportunities, visiting suppliers, business partners in bottle manufacturing for skin care/perfume orders to bring attractive packaging solutions to Indian partners and global as well.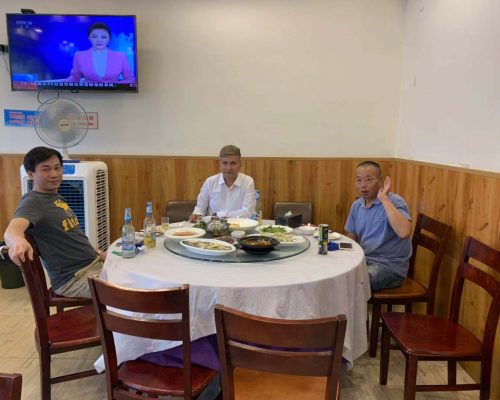 Our two business trips completed successfully this years with full of good experience. In June, we were visiting 7 business partners over in China for a couple days each in Yiwu, Shanghai, Guangzhou… They are mostly perfume bottle factories and cosmetic packaging assembling manufacturers that we placed some orders worth more than $100,000.
Then, the other trip in July to Zhejiang, Hongkong, Hubei, Shenzhen… we were doing visited some beauty products ingredients suppliers and learn new technology in skin care manufacturing. We are always trying hard everyday for the best quality, attractive looking and best services for all our dear customers. 
The Chinese are very friendly, hospitable and open minded people. Thank you too much for your warm welcome that made us be like at home, we highly appreciate our relationships and keep striving forward for better cooperation.
Dear our valued customers. We have many good design packaging and more than 300 skin care formulas that can help you stand out in market. Send us your inquiry to info@salubritypharma.com to start the new journey in cosmetic industry with us. Thank you for all your support we are 24/7 ready to serve you well.